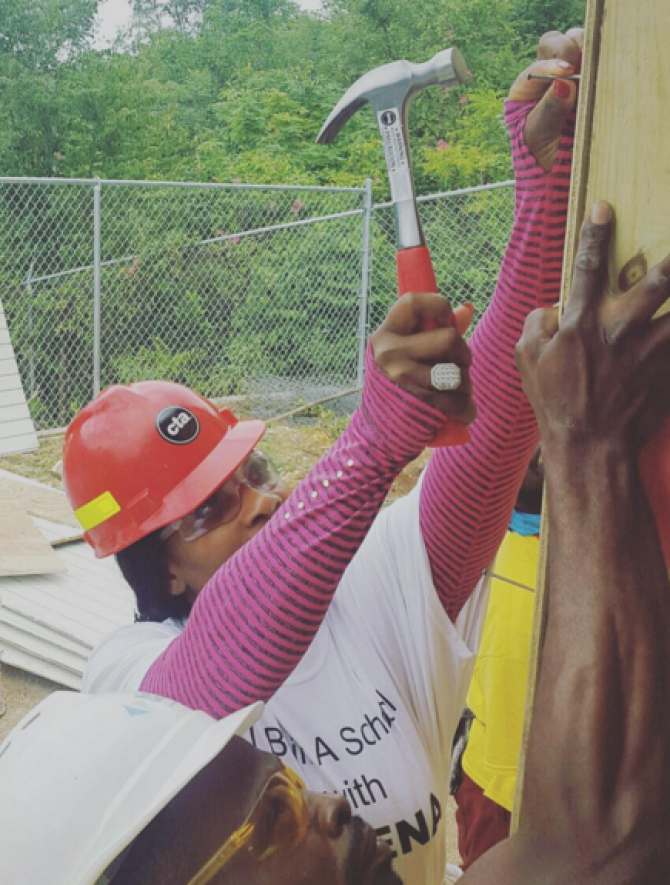 We've just added one more (to the already existing 1 million) reason why we love Tennis Star, Serena Williams!
Not only does the Tennis Goddess boast of 21 Grand Slam titles , a blooming fashion line, a BANGING BODY and thousands of other accolades,but Williams has just finished helping to build a school in Jamaica! And I did say build! Not only did her foundation help to fund the project, but "Forewoman 'Rena"got her hair pulled back, her sleeves rolled up, strapped on her tool belt and goggles and really put in that work!
Talk about being hands-on!
Partnering with Helping Hands Jamaica, Serena and a group of volunteers helped build the Salt Marsh Primary School.
Here's a video posted to social media as proof!
We just gotta love her!
<3