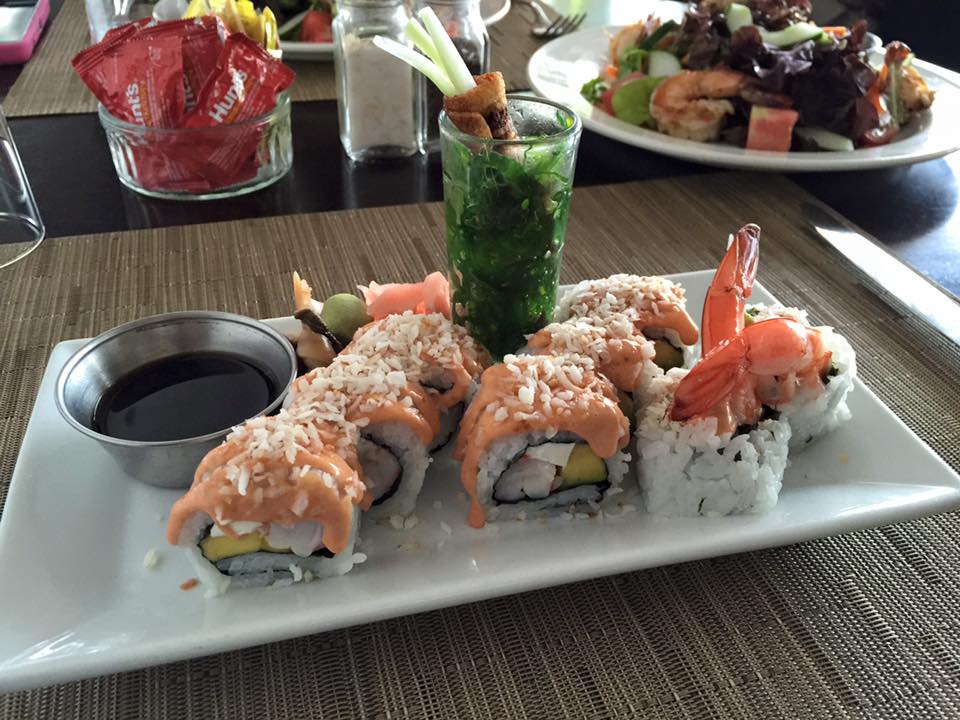 Calling all sushi lovers!!!! I recently visited the all new Ballahoo restaurant in St. Kitts and well, the vast amount of menu options really had me going, but the Sugar City Edge Roll is what caught my attention. Oh, and it was a HIT!!!!!!!!!!  A burst of flavour in my mouth.
What made it so awesome?  Maybe the Poached Shrimp, with avocado, cream cheese, Asian Mayo topped with COCONUT, yesssss Coconut.  It was awesome!
Okay, so now that I have calmed down a bit, I must say, I was not totally happy with the time it took to get my meal, about 20 minutes or so.  Given, they just re-opened yesterday, it's fair to say they are still working out all the kinks of opening a new restaurant, and I can't complain, it was well worth the wait.
The food was reasonably priced, splendid view of downtown Basseterre, clean, the staff was friendly and professional.  I'll be backkk Ballahoo!
So until next time I guess. #caribreview