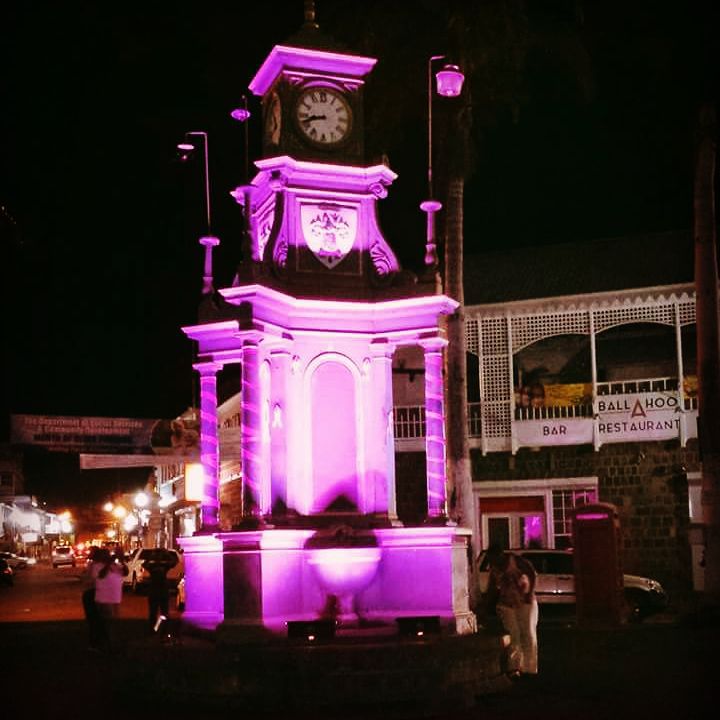 What a beautiful sight to behold!
The Berkeley Memorial, one of the most recognizable monuments in St. Kitts, has been decorated in pink ribbons and lights to commemorate Breast Cancer Awareness Month.
The decoration of the clock marked the launch of the Essence of Hope Breast Cancer Foundation month activities.
Maxine Hendrickson, the organisation's Secretary,  used the launch to invite the general public to the organisation's first fundraising event; the Essence of Hope/ICWI Annual Pink Walk/Run.
The walk is scheduled to start at 6AM from the Caribbean Cinemas, through Frigate Bay, then ending at the third round-a-bout where there will be light refreshments and entertainment.
Other Essence of Hope activities planned for the month include a service at the Zion Moravian Church, island-wide talks in high schools, a live panel discussion on ZIZ Radio and Television and a presentation to the St. Kitts Rotary Club.