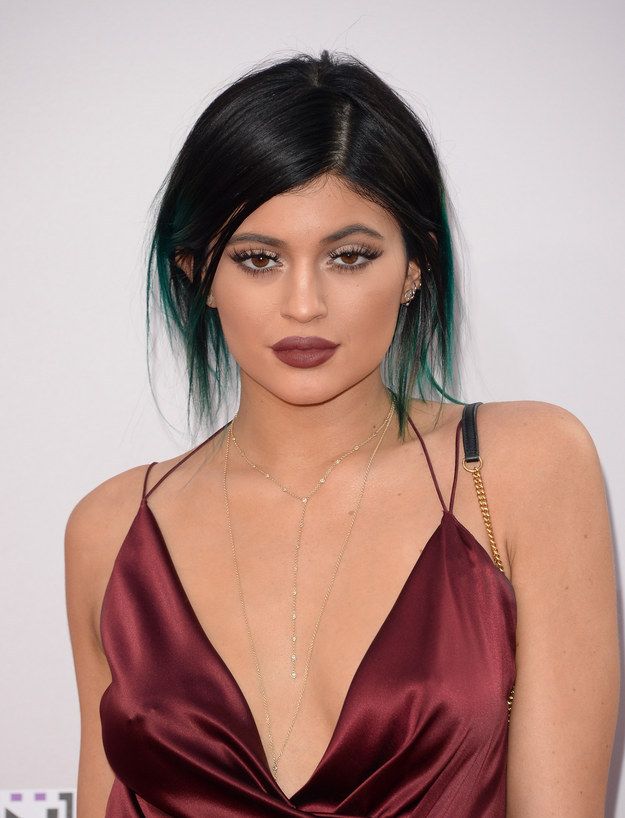 After everyone has gotten their lips bruised and swollen by doing the notorious (sometimes hilarious) #KylieJennerLipChallenge, Kylie finally comes clean about her plump pout! And my my, aren't we all shocked! (kindly note our sarcasm)
Ever since Kylie has debuted her sexy plump lips that seem to be getting bigger.. and bigger, there has been allegations that the teen has had some work done. However, up until now she has denied it claiming her lips were au naturel and just a result of growing up.
Last year, she took to twitter and wrote: "These plastic surgery rumors hurt my feelings to be honest and are kinda insulting."
Now, in contrast to what she's been telling the media for months, the 17 year old Jenner finally admits to having her lips enhanced after all.
In the new episode of 'Keeping Up With The Kardashians' to be aired soon, Kylie fesses up: "I have temporary lip fillers. It's just an insecurity of mine and it's something I wanted to do."
So we guess it's safe to say "The Mystery Has Been Solved!" And thank heavens! Now we can finally move on to more pressing mysteries- like where the Ebola virus has disappeared to.