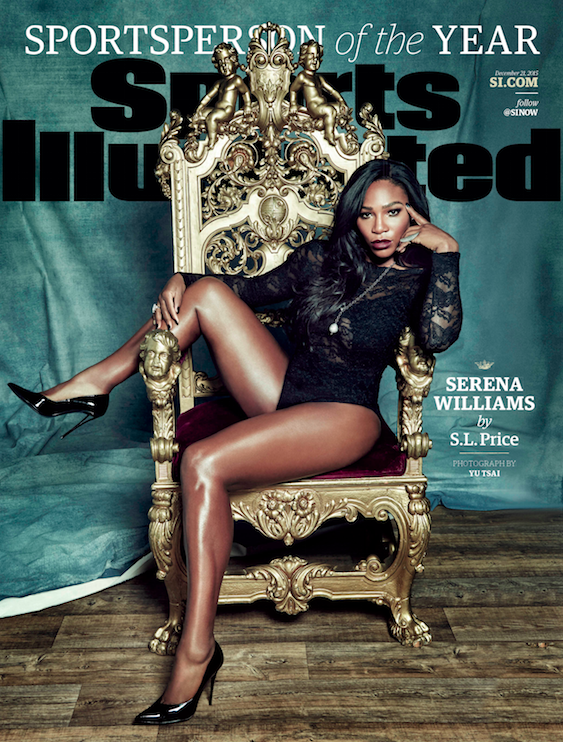 Rightfully sitting on her throne, the Queen Serena Williams has been announced Sports Illustrated's Sportsperson of the Year.
Miss Williams, who won three Grand Slam events en route to a 53-3 record and her seventh WTA Player of the Year award, is the first female athlete to be honored on her own by the magazine in over 30 years!
Williams, 34, was ranked No.1 throughout 2015 and won a WTA-high five titles — including three at major tournaments: Australian Open, French Open and Wimbledon and has made an approximate $10 million on the court this year.
Though she didn't sweep the majors after losing to Roberta Vinci in the US Open semifinals, Williams completed her best season since her first Serena Slam in 2002-03. She now has 21 career Grand Slam titles, one behind Steffi Graf.
"This year was spectacular," Serena Williams said in a statement. "For Sports Illustrated to recognize my hard work, dedication and sheer determination with this award gives me hope to continue on and do better. As I always say, it takes a village— not just one person. This is not just an accomplishment for me, but for my whole team and all my fans. I am beyond honored."