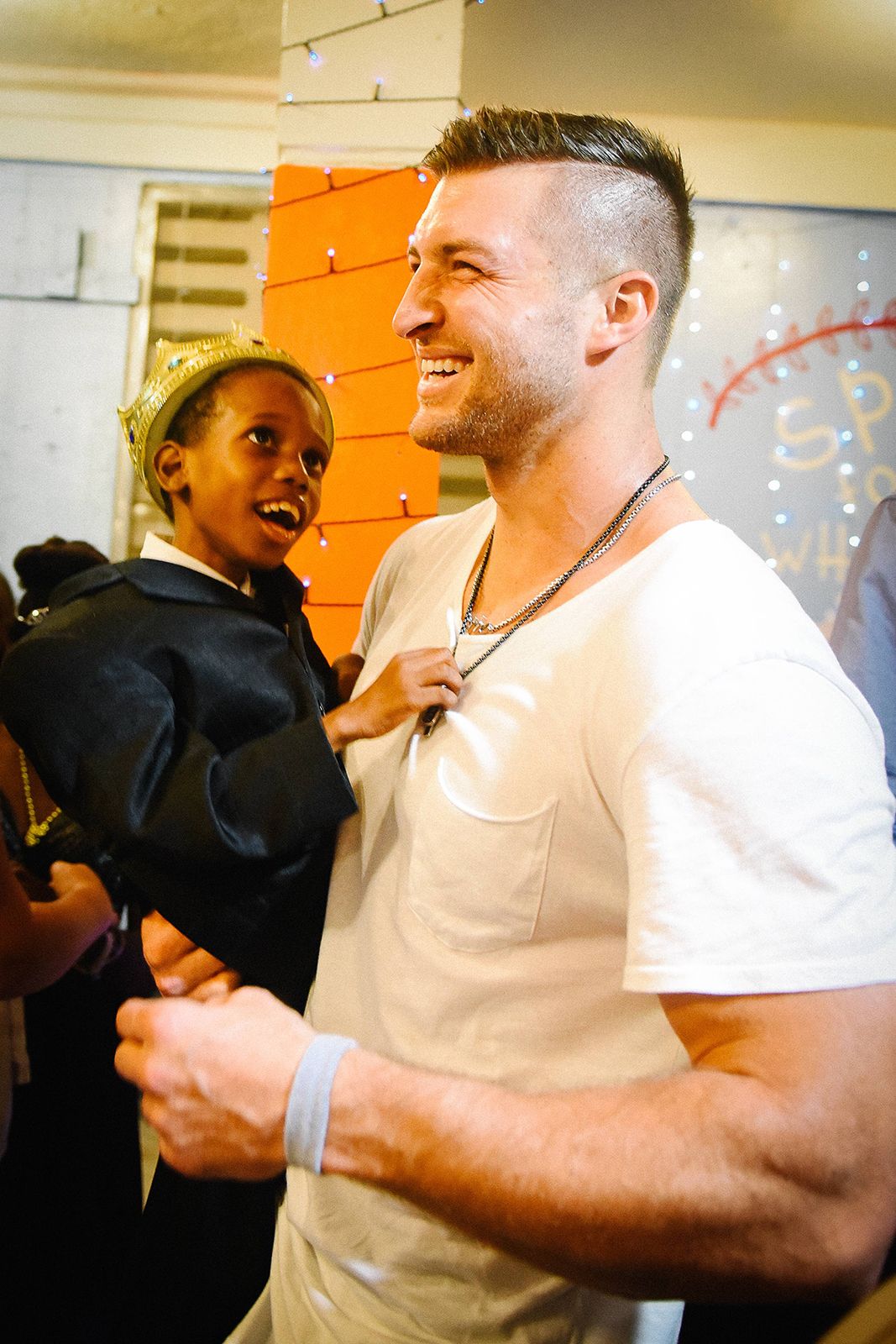 Not only is Tim Tebow an absolute HUNK, but he also has a huge heart, which totally makes him #babe material.
Last Thursday night, Tebow surprised special needs children at an orphanage in Haiti with a spectacular prom, fit for royalty.
The evening, dubbed Night to Shine, is an international event sponsored by the Tim Tebow Foundation with a goal or providing special needs teens with their very own prom, decked out with red carpets, paparazzi, great food and of course, dancing! This year, Night to Shine took place in over 200 churches around the world, over Valentine's Day weekend.
In an interview, Tebow mentioned what encouraged him to launch such an admirable initiative: "My inspiration was when I was 15 years old and I was at a school in a remote village in the Philippines. There was a boy who was shunned out of the event because his feet were on backwards… What we want to do is fight for the people who can't fight for themselves. That's what it's all about."



The festivities took place in the small village of Neply in Haiti, and children, all glowing with expectancy, were brought in by their caregivers.

Photographer at the event, Sara Beth Turner,noted that, "All participants were crowned as either king or queen, as [Tim] Tebow highlighted that 'in the kingdom of God, all are royalty.'" She continued and stated that the next day "they were proudly still wearing their crowns and corsages…."
"…For the majority, if not all, of these children, it's the first time in their life they were able to not only dress up, but also be celebrated and honored."