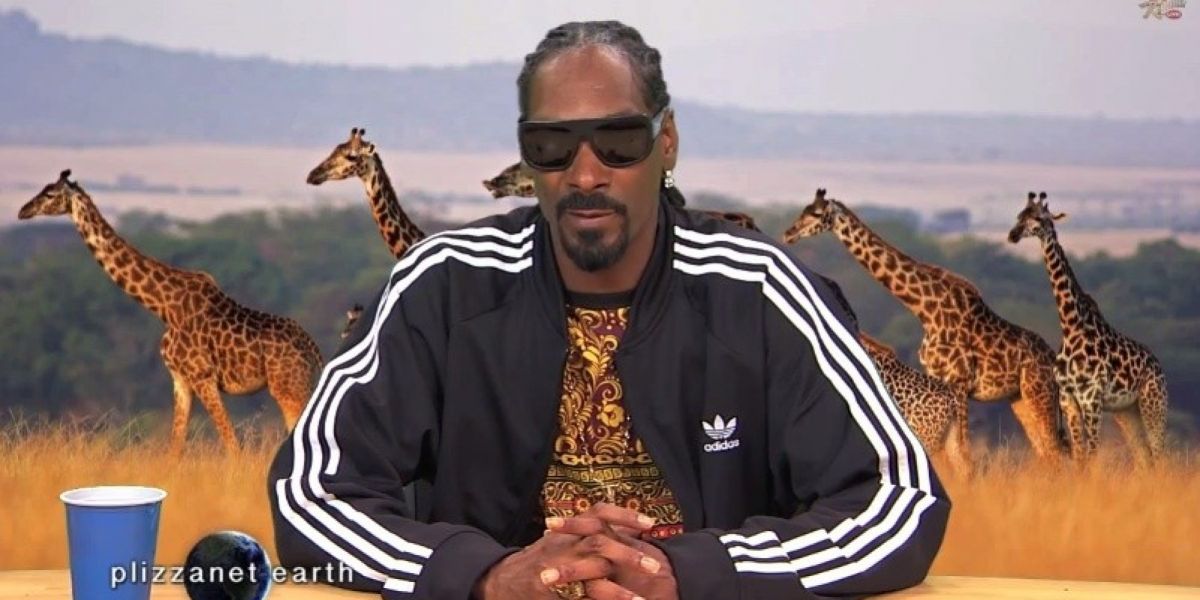 Ahhhhh… the power of the internet! You just gotta love it!
You, the people who run the Internet, wanted Snoop Dogg as nature commentator, and now it's finally happening. Thank you 🙂
After being featured on Jimmy Kimmel's Late Night Show, doing parodies to "Planet Earth" like only rapper Snoop Doggy Dog can, the fans went cray cray for "Plizzanet Earth". Snoop Dogg's colorful narrative of the nature world was a delightful mix of Snoop style story-telling and Snoop style profanity -pure genius!
More than 60,000 of you, (Yes you internet users) signed a petition to "Get Snoop Dogg to Narrate Whole Season of Planet Earth."
Instead, the rapper has launched "Planet Snoop" on his "Merry Jane" YouTube channel, and with it being Snoop Dogg, you should know what to expect.
The first episode features an "epic battle" between a squirrel and a snake, and with over half a million views in 2 days, we'd say its a hit! Check it out here:
"This squirrel is hard. What gang he from?"
LOL
And here are the videos that started it all:
Just gotta love Snoop.