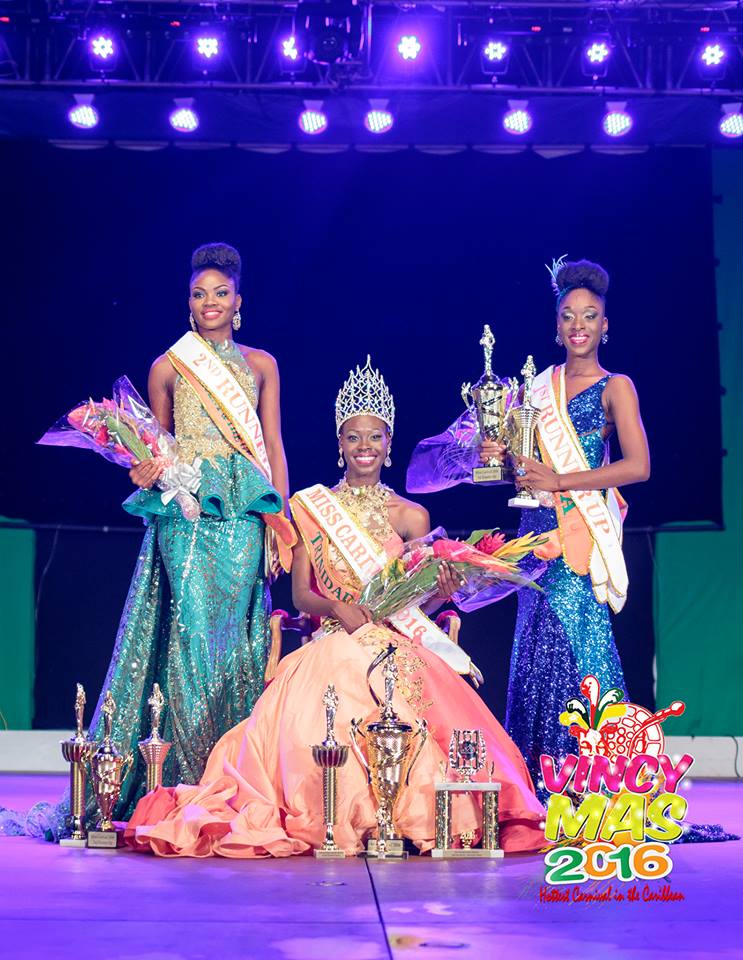 Miss Trinidad and Tobago, Djenicia Francis is now the new reigning Miss Carival!
On Friday evening, the Trinidadian beauty with Vincentian roots was able to defeat nine other delegates from around the Caribbean region to be announced Miss Carival 2016 in the early hours of Saturday morning at Victoria park.
This would be the 3rd time that Trinidad and Tobago has won the pageant since its inception in 1985.
On her path to success, Miss Djennicia Francis also captured the Interview Segment of the show, and was adjudged Miss Congeniality and Most Community Spirited contestant.
The first runner up position went to nature isle of of Dominica, Miss Tasia Floissac, who also won the Talent Segment
Miss St. Vincent and the Grenadines, Nikianna Willaims was able to take home the 2nd runner up position as she secured both the Swimwear and Evening wear segments. Williams also won the award for Miss Photogenic.
The other beautiful contestants at the Miss Carival pageant were Miss Anguilla-Chelsey Hughes; Miss Barbados-Sheryl Forde; Miss Grenada-Nyanka Samuel Robinson; Miss Montserrat-Tabeanna Tuitt; Miss St. Lucia-Yuana David. and our very own Miss St. Kitts and Nevis-Orngel Erskine.