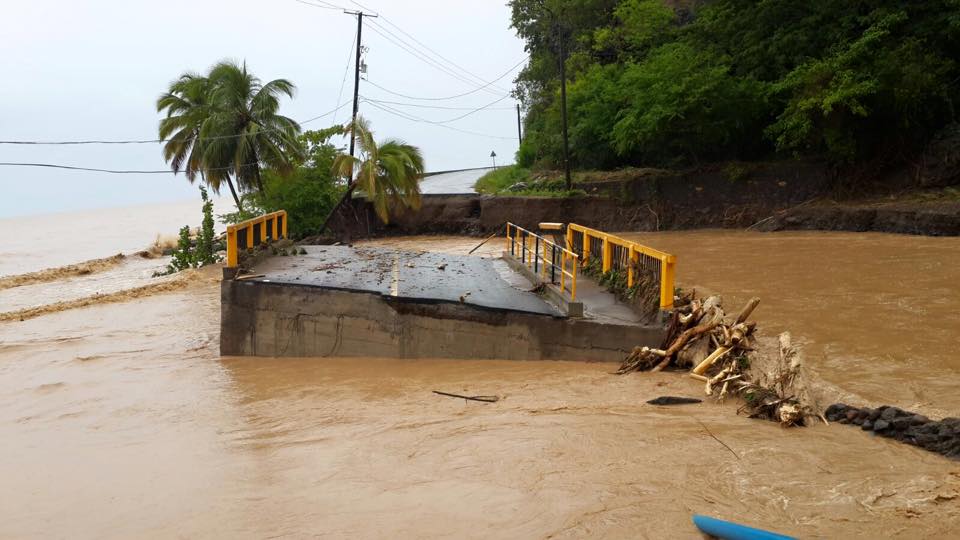 This morning, the people of the nature isle of the Caribbean- Dominica, are waking up to the sights and sounds of mass devastation due to massive flooding caused by Tropical Storm Erika.
On Thursday, the Prime Minster of Dominica, Roosevelt Skerrit, took to social media and expressed that the island has sustained extensive damage. He also posted many terrifying visuals of the destruction.
He wrote, "Our primary concern at the moment is for the preservation of life in Dominica." He continued, "We are now going to be focused on a search and rescue mission. We will focus on infrastructure after."
According to reports, the storm has already taken the lives of at least 12 persons with about 20 persons still missing.
Erika, who is expected to remain a tropical storm, continues to travel through parts of the Leeward Islands, and is expecting to cause significant rainfall in countries like Puerto Rico and the Bahamas.
Florida Gov. Rick Scott declared a state of emergency as the storm heads towards his state, estimated to make landfall by Monday.