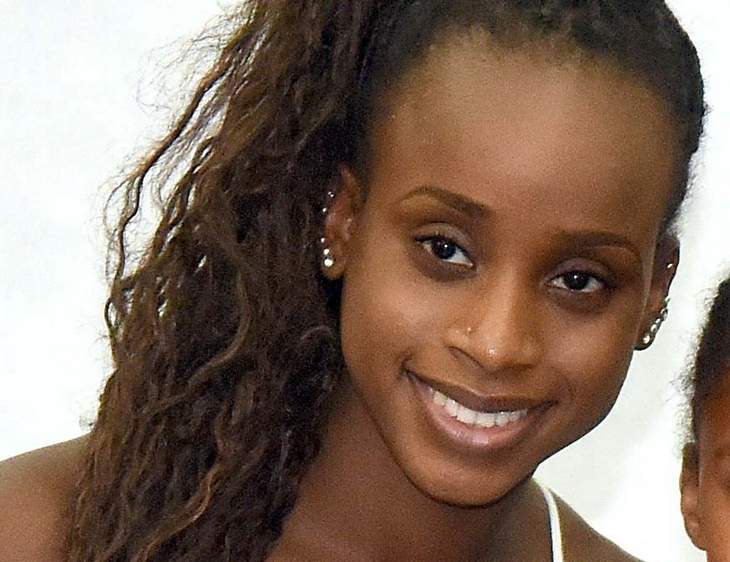 Word on the street is that 20-year old Thema Williams was recently denied permission to compete in the Rio de Janeiro Test Event, a preparation tournament for the Rio Olympics and a final qualifier for the Games.
According to Trinidad Express, Williams is currently a subject of a disciplinary matter before the Trinidad and Tobago Gymnastics Federation (TTGF) for topless photos that have surfaced in the media.
The photo that was posted to William's Instagram was captioned:  "Being a Black Woman is an honour… Always."
The picture was deleted within 24 hours of the posted date, but is has now been circulated by "Georgette Heinz. "William's picture was posted on her account in February 2015, in commemoration of Black History month and was her way of not only promoting body empowerment, but declaring her pride in being a Black woman.
Regardless, TTGF doesn't seem to be letting this go. The Trinidad Express also stated that on March 10, Peters-Charles (TTGF's general secretary) stated via email, that Williams would only be allowed to perform "in competitions and/or events that are sanctioned by the TTGF or the FIG."
Since the issue, a number of women, including feminist group Womantra, have stood in support of Willams and SEVERAL LOCAL celebrities have thrown their support behind the gymnast with #WeSupportThema
Trinidad Express reveals that entertainers Nikki Crosby, Fay-Ann Lyons Alvarez, Penelope Spencer, Trinidad and Tobago Radio Network's (TTRN) DJ Dani, national footballer Maylee Attin-Johnson, and model Crystal Cunningham were among the twelve women who posed topless in a similar fashion to Williams' photo.