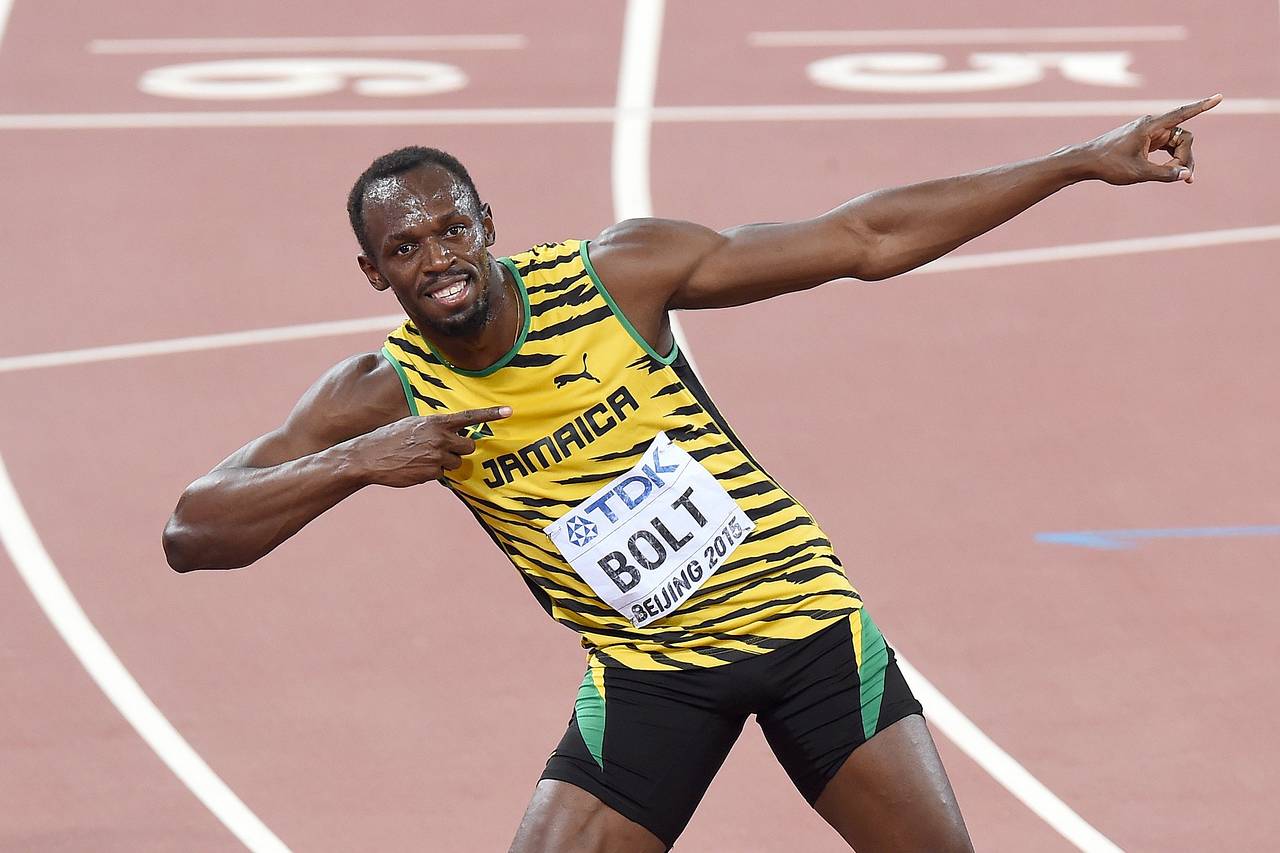 Its #BackToBack gold medals for Jamaican Usain Bolt at World Athletic Championships in Beijing.
On Sunday, Bolt snatched victory in the 100m finals with a time of 9.79 seconds, beating the mouthy American- Gatlin by 100th of a second. Third place went to both Andre de Grasse of Canada and American Trayvon Bromell who crossed the line together with a time of 9.92 seconds.
This victory maintained an unbeaten streak in major global sprints that goes back to his glorious debut on the global stage with three gold medals in world record times in Beijing seven years ago.
Despite joint injuries that had limited his season, Bolt showed the world why he is worthy of the coveted title "The World's Fastest Man"
"I've had a lot of doubters, it's been a tough road," said the Jamaican. "So for me to come to the championships and retain my title is a beautiful thing."
On Thursday, in another sprint showdown, Bolt continued his reign of supremacy. Beating his own personal record by an astonishing 0.11 seconds, the Jamaican icon powered down the straight, leaving a stretch between him and his competitors, comfortably taking 1st place with a time of 19.19 s.
He added the icing to the cake and sealed his performance with his trademark "Lightning Bolt" pose.
"There was no doubt," Bolt said after winning his fourth 200 world title in a row to add to two Olympic titles. "I told you guys that I would do it."
These two #BackToBack wins will make ten World Champion gold medals achieved by 'Worl Boss' Usain Bolt.
"I came out here to show the world that I'm the best, so that's what I did" Usain Bolt.
The next event yet to see the flash of the lightning Bolt is the 4×100 relay to be held on Saturday. If team Jamaica takes this home, this will be history repeating itself with a 3 out of 3 for Usain Bolt, identical to his performance 7 years ago at the Beijing Olympics.,