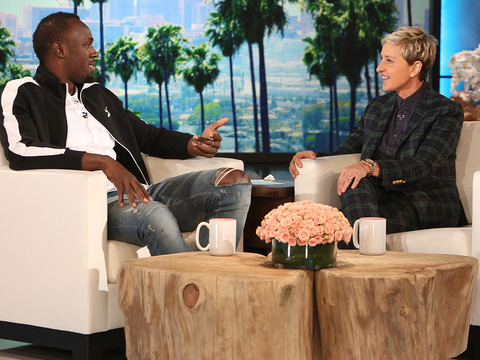 "Strenght! No Weakness. Me No Do Weakness! Me Do Muslce!"
Words of the 8 year old Jamaican, Demarjay Smith, who's fitness training video went viral some weeks agao.
On Today's episode of the Ellen DeGeneres Show, this young, energetic and quite motivational trainer was able to share some of how and why he got into training.
He also mentioned that he would love to get the oppurtunity to race Olympian multi-gold medalist Usain Bolt. And in grand Ellen style, she made it happen.
Check out their Epic race!
(Usain Bolt throws some shade! Look out for that too!)