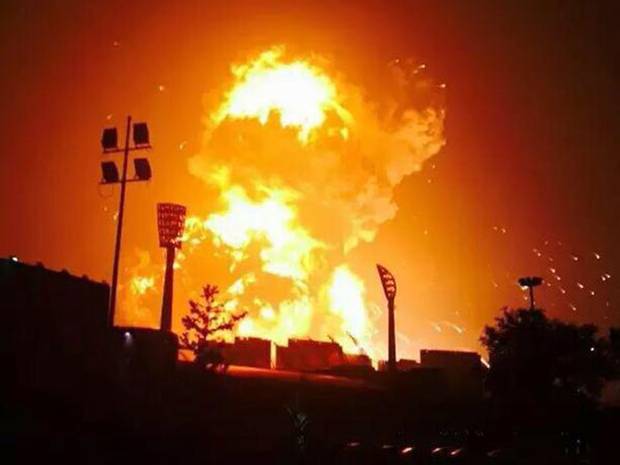 The Port of Tianjin, northern China, was the location of two massive explosions, that  took place on the 12th August. According to sources, the death toll is now over 100 persons with injuries and devastation spreading through large areas of the city.
This catastrophic incident seems all too familiar to China, who seems to be a frequent victim of industrial chemical disasters.
Here's a video taken at the time of the first explosions.
Please be advised that this video contains explicit language that some may consider offensive.