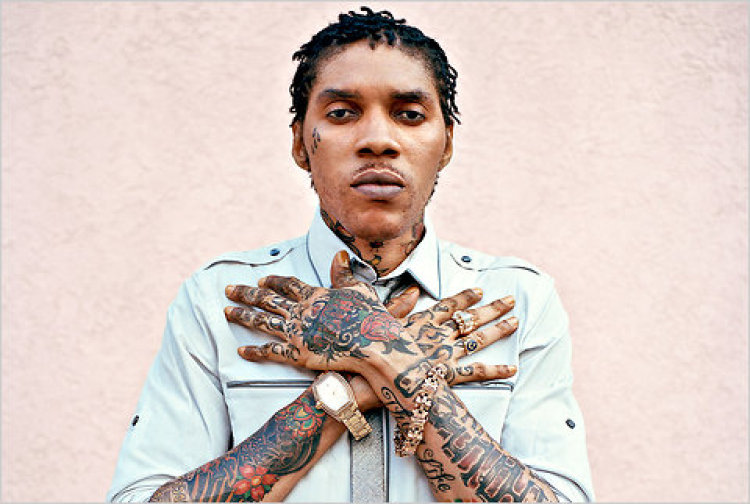 One of Jamaica's most influential and controversial artist is still releasing chart topping hit after hit… even despite being locked behind prison bars.
Adidja Azim Palmer better known as Vybz Kartel, is arguably one of the greatest reggae dancehall recording artist of our time. With over 20 years of being in the music business, Vybz Kartel has more than proved his dancehall supremacy.
From his earlier hits like "Picture me and you" and "Real bad man" to hits that took him international like 2009's "Ramping Shop", which debuted on the Billboard Top 100 Singles charts and "Clarks" which was one of his biggest international successes, remaining in the top 3 Reggae Singles gaining the most radio plays in North America for 40 weeks.
In 2014, at the peak of his career Vybz Kartel was sentenced to life in prison for the 2011 murder of Clive "Lizard" Williams. He received a sentence that will have him serve 35 years in jail before being eligible for parole.
BUT
Despite being locked away for life, he remains one of the biggest hit producers in Jamaica and his singles seem to be dropping in doubles every week! We just can't keep up! His music, both old and new, are party essentials and are pleasantly unavoidable 🙂
And we love it!
Here's two of his latest tunes that are presently on our playlists.
Kindly note that the second one in particular- P*m P*m Paradise may not be suitable for a work/professional environment, nor for young children.
Happy Friday!
#KICKOUT!