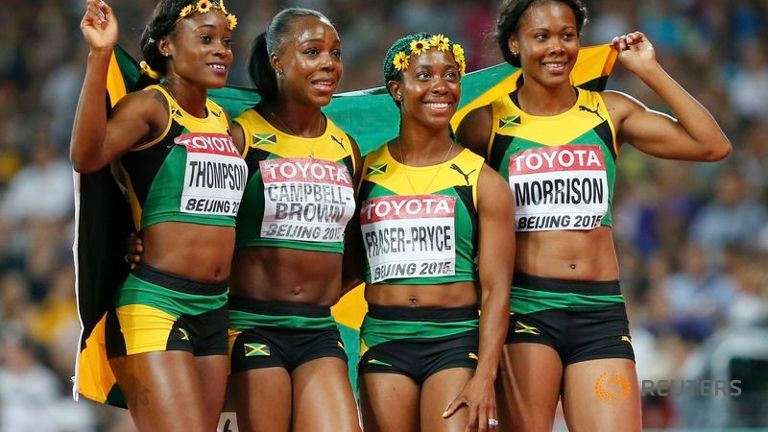 Saturday was indeed a proud day for Caribbean, as two countries from the region captured medals in the women's 4×100 relay at the World Athletics Championships in Beijing. Jamaica echoed their dominance and took home yet another gold medal, while Trinidad and Tobago also showed the world their prowess earning the bronze.
For team Jamaica, the gold medals just seem to keep coming! Anchored by 100m gold medalist Shelly-Ann Fraser-Pryce, another world championship was sealed with a time of 41.07 seconds.
For the land of Soca and Calypso-Trinidad and Tobabgo, this race was historic! With a time of 42.03 seconds, the team of Kerry-Ann Baptiste, Michelle Lee Ahye, Reyare Thomas and Semay Hacket broke their own national record and secured third place. This would be the first time Trinidad & Tobago would win a relay medal at the World Championships.
The United States claimed silver with a time of 41.68s.