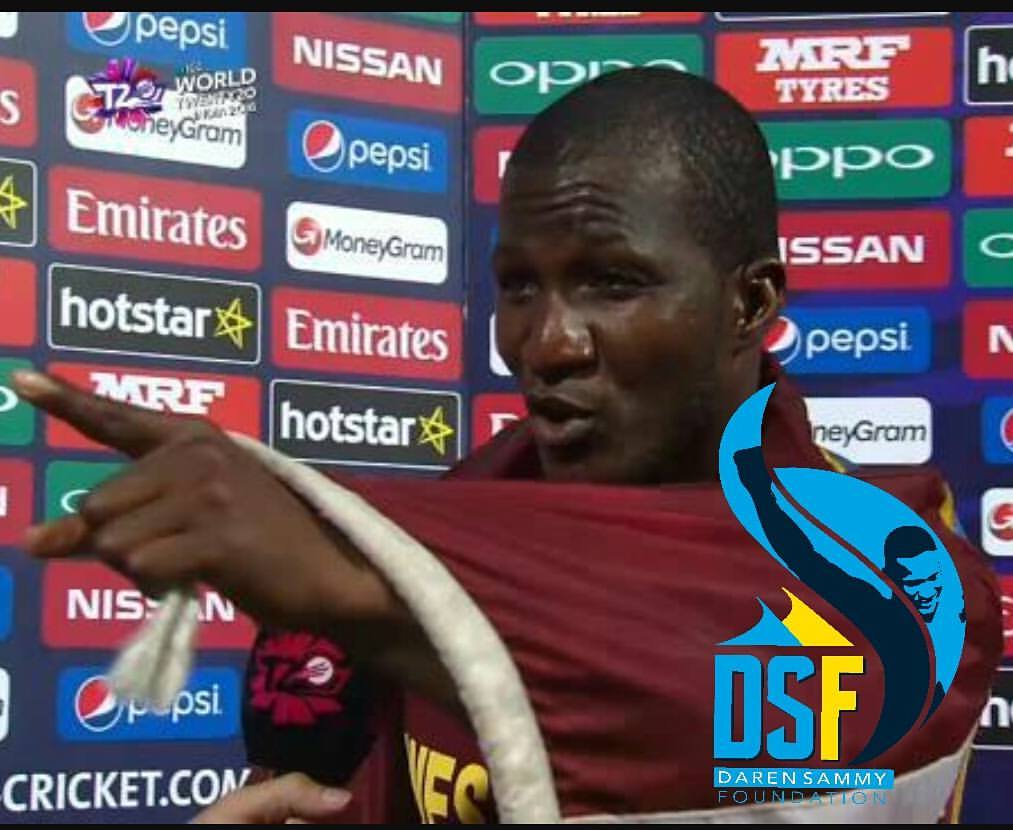 Petty Much?
We kinda saw this one coming, but still…. Come onnnn!
Two-time West Indies World T-20 "Championship Captain", Darren Julius Garvey Sammy has been kicked to the curb by West Indies Cricket Board as captain of the regional team, of which he first took the reigns in 2010.
In a lengthy yet  gracious Facebook Post, from laying in his hotel room in St. Kitts, Sammy revealed the fate of his career with the West Indies T-20 team as captain, noting that he didn't even make the squad!   In the emotional video, Darren explained that he received a phone call Thursday August 4th, 2016 from recently installed convener of selectors, Courtney Browne, advising him that not only would he not be leading the Caribbean team for two upcoming T20 internationals against India in Florida, but that his performance wasn't up to scratch to make the team.
Watch here:
No doubt this comes on the heels of the obvious fall-out that transpired between the former skipper and the WICB during the T-20 ICC World Cup when Sammy called out the Board for their selfishness and blatant disregard for the welfare of the team and its players.  Was he psychic when he said "This could be my last time with these men" after his most recent World T20 success as Windies Captain?

We think there is more to this story, until then we are keeping our eyes open for the announcement of who will replace our boy Darren.
From your friends at Carib.Buzz… Keep that #ZouksFyah blazing Darren!